2014 Chevy Silverado EcoTec3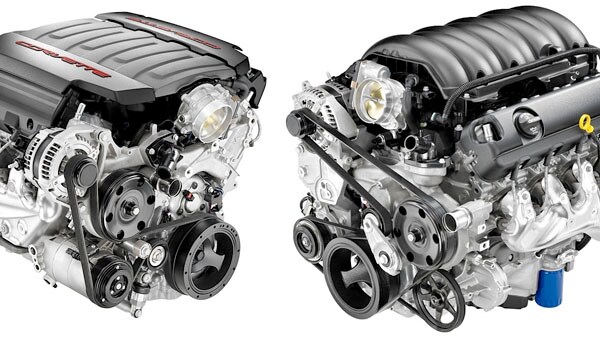 Chevrolet has been a leader in the Truck industry for many years. One of the best things that they have brought to the industry is the introduction to EcoTec. This is an acronym for emissions control optimizations technology. The Chevrolet V6 family of engines began in 1978 with the Chevy 200 as the base engine for the all-new 1978 Chevy Malibu and has evolved to the current state that is being used today in the 2014 Chevy Silverado. We are going to be examining this new technology and how it has made GM the staple in the industry that is has today.
The Chevy Silverado 1500 delivers more power, more torque, and improved fuel efficiency, thanks in part to a trio of all-new EcoTec3 engines designed specifically for the needs of full-size truck customers. EcoTec3 engines feature three state-of-the-art technologies:
1. Direct injection
2. Cylinder deactivation
3. Continuously variable valve timing
This makes the most out of power, torque, and efficiency across a broad range of operating conditions that suit even the most avid driver.
"We believe these are the most technologically advanced engines ever offered in light-duty pickups, and they are 100 percent truck – specifically designed for the way customers use trucks in the real world," said Jordan Lee, Small Block chief engineer and program manager.
Development of this advanced combustion system, involved extensive design and engineering by GM's global powertrain organization. More than 100 iterations of the system were simulated through computer modeling prior to the final design being created for each engine variant. The direct fuel injection precisely meters fuel into the cylinders to optimize combustion. The engine also uses a new cylinder head design and sculpted piston to optimize the mixture of air and fuel in the engine. It also regulates the burning of the mixture to create power. The head features smaller combustion chambers shaped to compliment the unique topography of the piston heads. The smaller chamber size and sculpted pistons produce a compression ratio of 11.0:1 or higher, depending on the engine, while the heads features large, rectangular intake ports with a slight twist to enhance mixture motion.
The Chevy Silverado is a fantastic vehicle that's development has been a labor of love. It's been a tedious process of evolution that has been the effect of many creative minds. It is truly a vehicle that has been built by the people, for the people. If you ever have the opportunity to drive or ride in one, think of all the hands and minds that went into its construction.